CANCELATION OF THE 2022 NCJF
It is with heavy heart that we announce the cancellation of this year's event!
Due to the uptick in numbers getting Covid, the board of directors of the North Carolina Jazz Festival have made the difficult decision to cancel the 2022 event. The health of our attendees and musicians is foremost in our thoughts!
Watch this space for information about a possible Live Stream presentation by our musicians.
Those who have already purchased tickets or patronships will be getting letters or emails telling them of their options, which are:
Make a donation to North Carolina Jazz Festival totaling the value of your ticket(s). This would be tax deductible as we are a non-profit 501-C organization.
Move your ticket(s) to 2023.
Get reimbursed for the value of your ticket(s) or patronship(s).
Etix purchasers will automatically receive a refund.
We are working on the lineup for 2023 and will post it here asap.
Many of our musicians have already chosen to re- up for next year.
We wish you all good health for the rest of 2022 and beyond and hope to see you in 2023!
Sandy and the NCJF Board of Directors
A BRIGHT SPOT – WE WILL DO A LIVE STREAM PERFORMANCE! TIME AND DATE TO BE DECIDED SOON – WATCH THIS SPOT FOR DETAILS, AND WE WILL SEND OUT AN ANNOUNCEMENT. THANKS TO ALL FOR YOUR CONTINUED SUPPORT!
---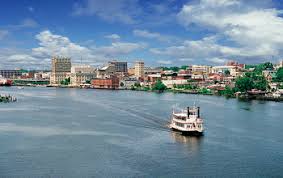 February 5-7 2023
Wilmington gives a warm welcome to all of the jazz lovers attending our 42nd North Carolina Jazz Festival! This historic city located on the bank of the Cape Fear River has many interesting shops, art galleries, museums and restaurants, as well as a movie studio, nearby beaches, plus Revolutionary and Civil War sites to explore during your days here. We will fill your evenings with exciting performances by some of the greatest traditional jazz musicians from around the globe!
All evening concerts begin at 7:30 pm and held at the
Hotel Ballast ballroom
Thursday Night Showcase
Thursday, February 5th, our Special Event – STYLES OF JAZZ:
Friday and Saturday Nights
Evenings will feature our 13 All-Star musicians in the traditional seven sets of six or seven players, each set with a different leader. These will be 4 ½ hour concerts.
Patron Brunch:
On Saturday from 10:30 until 2pm we treat our patrons to a musical brunch, when all of our All-star musicians play for their pleasure while everyone enjoys a delicious brunch. During the last hour we have a "jam" when the patrons who are musicians have the opportunity to play with the All-stars. Fun for all!
---
Our local artist for 2023 will be Barton Hatcher!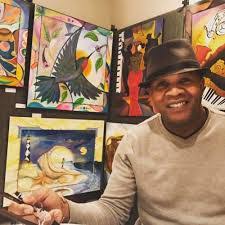 Mr. Hatcher was our NCJF artist in 2017, when his artwork "Kind of Blue" was a great hit with our attendees. We are looking forward to see what he creates for 2021, and thank him for again offering to create and donate a piece "jazz art" for our event. Barton Hatcher – ART FOR THE SOUL "Art should fill your soul with the pleasures that the eyes see"
We can't wait to see what he will create for the NC Jazz Festival!