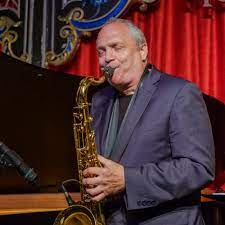 Ken Peplowski has collaborated with numerous musicians including Mel Torme, Leon Redbone, Charlie Byrd, Peggy Lee, Madonna, Rosemary Clooney, Houston Person, Steve Allen, and Marianne Faithfull, just to name a few.
Peplowski's newest CD is called "Sunrise" , a big band record of new arrangements and reworking of classic arrangements. On his upcoming CD, he teams up with
Brazilian guitarist Diego Figuereido entitled "Amizade". Ken Peplowski returns to the NCJF after previously performing at the festival five times, the last one in 2008!