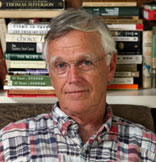 We are very pleased to announce that Mr. Clyde Edgerton has donated his original oil painting of jazz musicians, to be the object of our 36th Annual North Carolina Jazz Festival benefit raffle. Edgerton was chosen as the North Carolina Azalea Festival artist for 2015, when his delicate white azalea blossom was their official artwork for that year, so it is fitting that he continue to be connected to local festivals through his art. This year's NCJF painting will be one done from a photograph of Ma Rainey and her Georgia Jazz Band, from the early 1920's.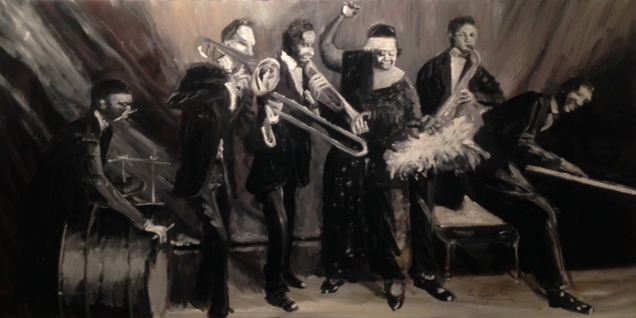 Clyde Edgerton is probably best known for his works as an author, of which he has ten novels, a book of advice, a memoir, short stories and essays. Three of his novels were made into movies. He has been a Guggenheim Fellow and five of his novels have been New York Times Notable Books. He is a member of the Fellowship of Southern Writers and is the Thomas S. Kenan III Distinguished Professor of Creative Writing at UNC Wilmington.
As a musician Edgerton has performed with Jim Watson, Mike Craver, Jack King, Matt Kendrick and others. You may not recognize the names of these musicians, as they are not jazz musicians, and Clyde's music is not jazz, but does represent a unique segment of North Carolina music, with a mixture of country and gospel and some very non-traditional subjects. He has written the words and the music for many of the songs that he has recorded.
Clyde, his wife Kristina, and their children reside in Wilmington. Be sure to stop by the artist's table at the festival to chat with the him – he will have more of his jazz paintings available there also.