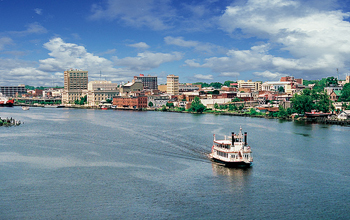 January 23, 24, 25 2020
Wilmington gives a warm welcome to all of the jazz lovers attending our 40th annual North Carolina Jazz Festival! This historic city located on the bank of the Cape Fear River has many interesting shops, art galleries, museums and restaurants, as well as a movie studio, nearby beaches, plus Revolutionary and Civil War sites to explore during your days here.
We will fill your evenings with exciting performances by some of the greatest traditional jazz musicians from around the globe!
All evening concerts begin at 7:30 pm and held at the
Hotel Ballast ballroom
Thursday Night Showcase
Thursday, January 23rd, our Special Event – STYLES OF JAZZ:
Jon Hill Ensemble
Veronica Swift with the Emmett Cohn Trio
Professor Cunningham's Traditional Jazz Jam
Friday and Saturday Nights
Evenings will feature our 15 All-Star musicians in the traditional seven sets of six or seven players, each set with a different leader. These will be 4 ½ hour concerts.
Patron Brunch:
On Saturday from 10:30 until 2pm we treat our patrons to a musical brunch, when all of our All-star musicians play for their pleasure while everyone enjoys a delicious brunch. During the last hour we have a "jam" when the patrons who are musicians have the opportunity to play with the All-stars. Fun for all!
---
Our local artist for 2020 will be Elizabeth Singletary!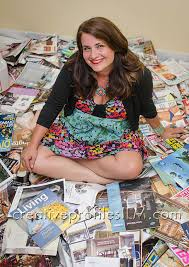 Elizabeth's art form is paper collage. She hides secret imagery in each piece, giving gazers a happy little hunt-and-find exercise each time they look at her collages. This fun and lively approach to art has garnered much attention.
She was chosen as the featured artist of the North Carolina Azalea Festival in 2013. Her interpretation of azaleas and butterflies became the official festival poster, for which she received a bronze medal in an international competition. Elizabeth was a 2014 Wilma Magazine's "Women to Watch" finalist. She was voted "Best Local Artist" in 2015 by Encore Magazine's Best of Wilmington.
We can't wait to see what she will create for the NC Jazz Festival!